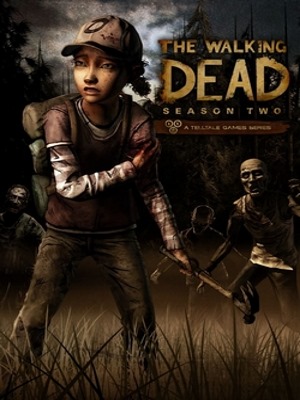 The Walking Dead: Season Two
The Walking Dead: Season Two
is an
episodic
adventure
video game developed by
Telltale Games
and based on
The Walking Dead comic book series
. It is the sequel to
The Walking Dead
, with the episodes released between December 2013 and August 2014. There was a retail collector's disc edition released after the conclusion of the season.
[14]
[15]
[16]
The game employs the same narrative structure as the first season, where player choice in one episode will have a permanent impact on future story elements. The player choices recorded in save files from the first season and the additional episode
400 Days
carry over into the second season.
[17]
Clementine
, who was the player's main companion during the first season, is the playable character in
Season Two.[18]