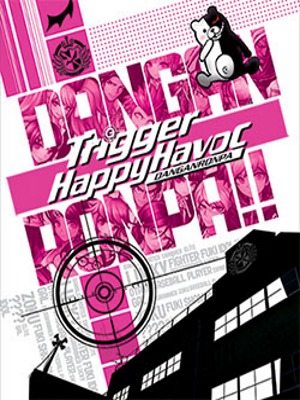 Danganronpa: Trigger Happy Havoc
Danganronpa: Trigger Happy Havoc
[c]
is a
visual novel
adventure game
developed and published by
Spike
as the first game in the
Danganronpa
series. The game was originally released in Japan for the
PlayStation Portable
in November 2010 and was ported to
Android
and
iOS
in August 2012.
Danganronpa
was localized and published in English regions by
NIS America
for multiple platforms.The player controls a high school student named
Makoto Naegi
who finds himself involved in a
battle royale
in Hope's Peak Academy, where the robot bear
Monokuma
gives the 15 students the chance to escape from the establishment if they murder another student and are not voted as the killer in a trial. Combining elements from
dating simulations
and
third-person shooters
, Makoto interacts with other students to solve "class trials" by shooting at arguments displayed on the screen.