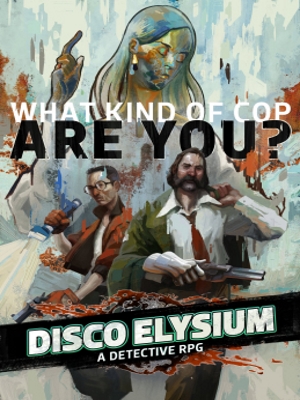 Disco Elysium
is a 2019
role-playing video game
developed and published by ZA/UM. Inspired by
Infinity Engine
–era games, particularly
Planescape: Torment
, the game was written and designed by
Estonian
novelist
Robert Kurvitz
and features a distinctive
oil painting
art style with music by the English band
Sea Power
.
Disco Elysium
takes place in the seaside district of a fictional city still recovering from the ramifications of a siege decades prior to the game's start. Players take the role of an amnesiac detective who has been tasked with solving a murder mystery. During the investigation, he comes to recall events about his own past as well as current forces trying to affect the city.
Disco Elysium
was released for
Windows
in October 2019 and
macOS
in April 2020. An expanded version of the game featuring full voice acting and new content, subtitled
The Final Cut
, was released for consoles in 2021, alongside a free update for the PC and macOS versions.