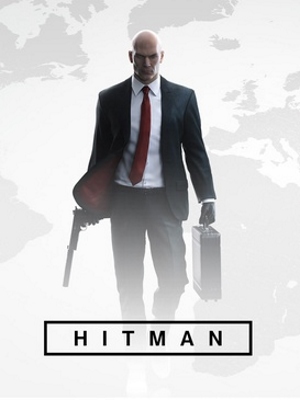 Hitman
is a 2016
stealth video game
that was developed by
IO Interactive
and was released episodically for
PlayStation 4
,
Windows
, and
Xbox One
from March to October 2016. The game, which has six episodes, is the sixth mainline entry in the
Hitman franchise
, the first installment of the
World of Assassination
trilogy, and the successor to
Hitman: Absolution
(2012). The
single-player
story follows
genetically-engineered
assassin
Agent 47
as he goes on a worldwide adventure and solves a mysterious series of seemingly unconnected assassinations.
Hitman
features a number of large, open-ended
sandboxes
that Agent 47 can freely explore. The game presents the player with various assassination opportunities, many of which are unconventional. IO Interactive introduced a "live component" to the game with new content being regularly delivered in downloadable form.