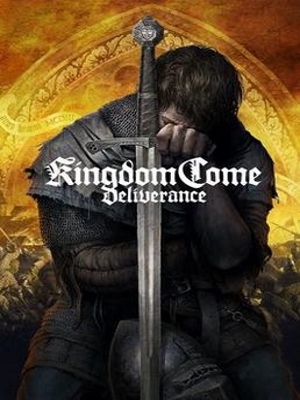 Kingdom Come: Deliverance
Kingdom Come: Deliverance
is a 2018
action role-playing
video game developed and published by
Warhorse Studios
and co-published by
Deep Silver
for
Microsoft Windows
,
PlayStation 4
, and
Xbox One
. It is set in the medieval
Kingdom of Bohemia
, an
Imperial State
of the
Holy Roman Empire
, with a focus on historically accurate content. The story takes place during a war in
Bohemia
in 1403, in the times of King
Wenceslaus IV
. On the orders of
Hungarian
king
Sigismund
, half-brother of Wenceslaus,
Cuman
mercenaries raid the mining village of
Skalitz
, a major source of
silver
. One of the survivors of the resulting massacre is Henry, the son of a blacksmith. Destitute and vengeful, Henry joins the service of Lord
Radzig Kobyla
, who leads a resistance movement against Sigismund's invasion. As Henry pursues justice for his murdered family, he becomes involved in an effort to restore Bohemia's rightful king and Sigismund's half-brother, Wenceslaus IV, to the throne. The game features branching quest lines, an
open world
environment, and period-accurate weapons, clothing, combat techniques, and architecture (recreated with the assistance of architects and historians), which encourages immersive gameplay.