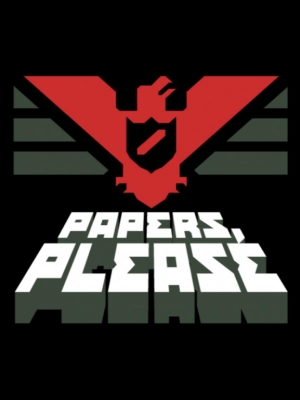 Papers, Please
is a
puzzle
simulation
video game
created by
indie game developer
Lucas Pope
, developed and published through his production company, 3909 LLC. The game was released on August 8, 2013 for
Microsoft Windows
and
OS X
, for
Linux
on February 12, 2014 and for
iOS
on December 12, 2014. A port for the
PlayStation Vita
was announced in August 2014, and was then released on December 12, 2017.
[3]
A new port for iOS as well as for
Android
was released in August 2022.In
Papers, Please
, the player takes on the role of a border-crossing
immigration officer
in the fictional
dystopian
Eastern Bloc
-like country of Arstotzka, which has been and continues to be at political hostilities with its neighboring countries. The game takes place at a migration checkpoint. As the immigration officer, the player must review each immigrant and return citizens' passports and other supporting paperwork against an ever-growing list of rules using a number of tools and guides. Tasks include allowing in those with the proper paperwork while rejecting those without all proper documents, detaining those with falsified information, and balancing personal finances.