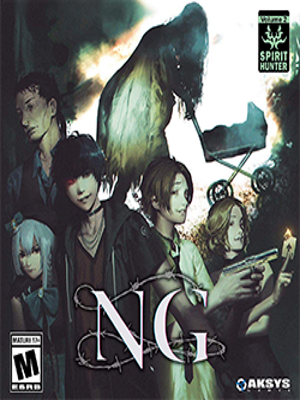 Spirit Hunter: NG
,
[a]
short for
No Good
,
[2]
is a 2018 horror
visual novel
adventure game
developed by Experience. It is the second entry in their
Spirit Hunter
series, following 2017's
Spirit Hunter: Death Mark
, and is planned to be followed by the in-development
Spirit Hunter: Death Mark II
. The game was originally released for the
PlayStation Vita
, and has since been ported to the
PlayStation 4
,
Microsoft Windows
, and
Nintendo Switch
. In the game, the player investigates haunted locations, searching for clues relating to spirits, aiming to purify or destroy the spirit. The investigations are carried out together with partner characters, who the protagonist can form bonds with. The game was directed by Motoya Ataka, produced by Hajime Chikami, and designed by Yuuki Miura and Tomohiro Kokubu, and was developed to contrast with the previous game in the series in terms of its writing and protagonist, with gradually introduced horror and a hot-blooded player character. Critics praised the game for its story, characterization, and visuals, and considered it a good game for fans of Asian horror.